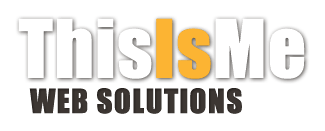 REST ASSURED, YOU'RE IN SAFE HANDS
Rotorua Web Design. ThisIsMe web designers offer custom, professional website solutions and web hosting for Rotorua and national businesses, academic, government and independent research groups. With a strong customer focus, during our initial consultation we will not only suggest a solution for the present but also the future, thus ensuring a web solution which can compliment the ever-changing needs of your organisation.
From our first meeting, we'll work towards an effective, custom tailored and cost effective online presence for your business. We can look at the existing processes, staff abilities and existing marketing strategies within your business and integrate electronic mechanisms and tools into your day to day operations.
Our expert web design solutions have resulted in many of our clients working faster, smarter and more efficiently benefiting many times over from the opportunities that the Internet has to offer.
Our web developers have designed and implemented custom projects ranging from large, national household names to simple systems for small, budget concious sole trader start-ups.
ThisIsMe Web Solutions was a finalist in the Emerging Business Category of the Westpac Rotorua Business Excellence Awards, both in 2005 and 2006. Sustained pursuit of business excellence also saw ThisIsMe Web Solutions selected as a finalist in the 2008 Business Excellence Awards; Service Provider category.
Innovation and excellence is inherent in everything our professional team of designers and developers strive for. Rest assured, you're in safe hands.
All of our clients are treated to the same care and attention to detail.

ThisIsMe Web Solutions your "One Stop Shop" for your electronic business needs.
You need go no further than talking to us and getting a single invoice from us for all your needs in this area.